a Film by Georg Misch
Germany/Austria/Great Britain | 2004 | Documentary | 75 min | DVCPro50 16:9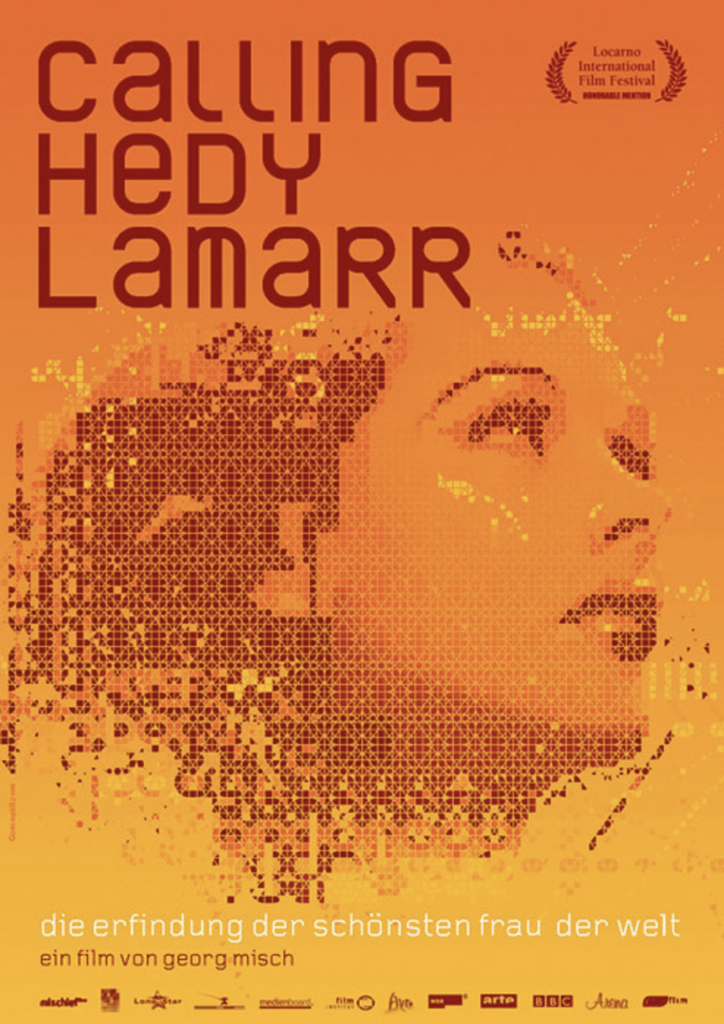 Synopsis
The legendary Hollywood diva Hedy Lamarr (alias Hedwig Eva Maria Kiesler) could not only get excited about daring film projects (the first nude scene in film history in the movie Ecstasy), but also made surprising and courageous decisions in her private life: She ran away from her restrictive first husband, the Austrian arms manufacturer Fritz Mandl, and emigrated to America. In Hollywood in the 30s/40s she managed a rapid rise and was considered the "most beautiful woman in the world". However, her career was ultimately luckless, not least due to fatal wrong decisions (she turned down the leading role in Casablanca).
As only became known after her death, Lamarr, archetype of the enchanting "Viennese girl", was also a visionary inventor. Her unique technical expertise led to a series of groundbreaking patents that found military use in the control of Allied torpedoes and are still part of modern mobile phone technology. On the advice of the studio bosses, Hedy Lamarr's parallel existence as an inventor was kept secret so as not to jeopardise her nimbus as a seductive screen goddess – Hollywood had no place for clever women. Also, the actress, who died in 2000 at the age of 85, had never been able to derive any proceeds from her invention because of military secrecy regulations. The technological relevance of her discovery is compared by today's experts to the development of the computer chip – a billion-dollar business.
The film Calling Hedy Lamarr looks at the Hollywood diva primarily from the perspective of her son Anthony Loder, a moderately successful telephone salesman from Los Angeles who is desperately trying to become a Hollywood producer of a feature film about his mother's life. In his research he comes across contradictory statements and fantastic theories. Truth and lies are very close to each other. A magical dialogue develops between him and the other protagonists of the film in which Hedy Lamarr participates in a "supernatural" way via recordings of old telephone conversations.
Crew
Festivals & Prices