a film by Ayat Najafi
Germany/Iran | 2013 | Documentary | 90 min | 16:9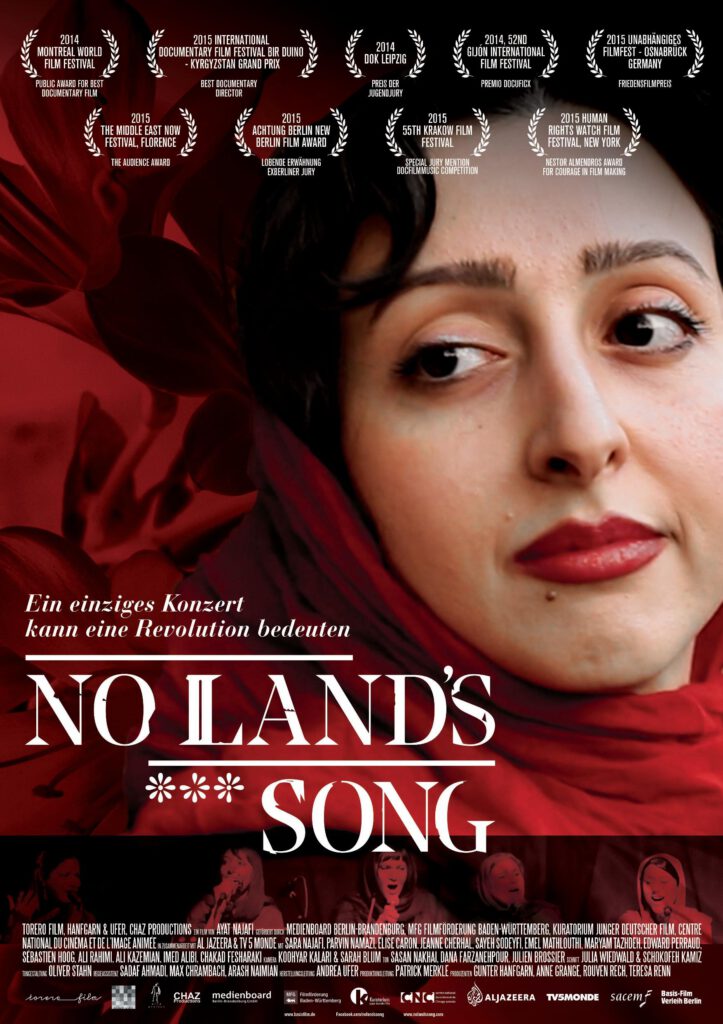 Synopsis
Since the Islamic Revolution of 1979, women in Iran have been forbidden to sing solo in public – at least in front of a male audience.
The young composer Sara Najafi defies censorship and taboos and is determined to organise an official concert for female solo singers in her home city of Tehran. To get support for this great challenge, Sara and the Iranian singers Parvin Namazi and Sayeh Sodeyfi invite three singers from Paris: Elise Caron, Jeanne Cherhal and Emel Mathlouthi.
They are to collaborate on the music project on site and thus revive a musical connection between France and Iran.
Crew