Tacheles – The Heart of the Matter
a film by Jana Matthes und Andrea Schramm
Germany | 2020 | Documentary | 104 min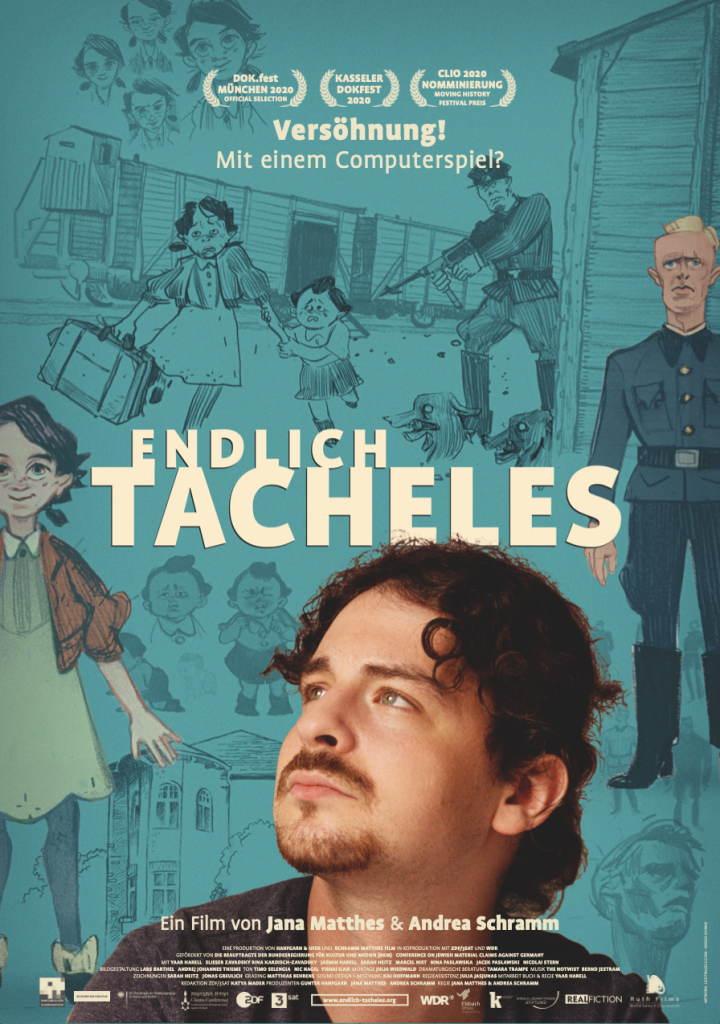 Synopsis
Yaar considers himself the least Jewish Jew in the world. He loves Star Wars and video games. He's sick and tired of his father and his Holocaust stories. To distance himself from it, he develops a video game with resistant Jews and humanised Nazis. Then his own family history gets in the way.
TACHELES shows how the survivors' trauma has an impact three generations later and poses a highly topical question from the perspective of a 21-year-old:
What does the Holocaust have to do with me today?
Crew
Festivals & Awards